Wells-next-the-sea
A charming historic Norfolk fishing town, and traditional British seaside holiday resort set in an area of outstanding natural beauty and just three miles from Meadowview is the small town of Wells-next-the-Sea, a haven for both wildlife and tourists alike.  Wells is still very much unspoilt, and tends to attract the visitor who prefers a quiet relaxing break.
With miles of sandy beaches leading to Holkham and beyond to the west and marshes towards Stiffkey, Cley and Blakeney to the east, the North Norfolk coastline
is a paradise for birdwatchers and nature lovers as well as families who want to enjoy a break from it all. It's all within easy reach of your stay at Meadowview.
There's plenty of beautiful countryside to explore within a short distance of Wighton, pretty villages, picturesque towns and so much more. If you want to explore a bit further afield, perhaps take the car along the winding coast road and explore the many traditional port villages and coastal towns along the way.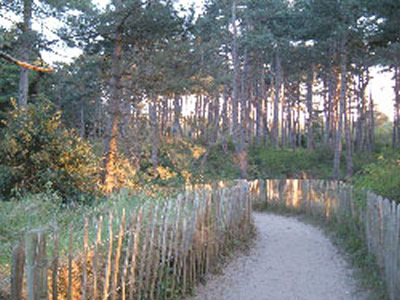 Wells Beach
Wells Beach is a lovely beach for families and one of the cleanest in the area. Wells has beautiful pinewoods which are gorgeous for walking and spotting wildlife. The lifeboat house is situated on the beach and you can walk from Wells-Next-The-Sea beach round to Holkham bay.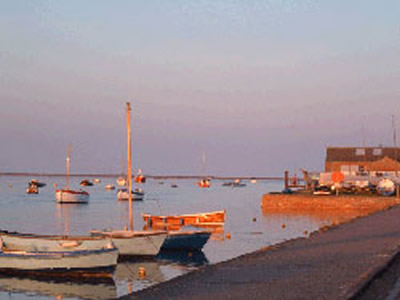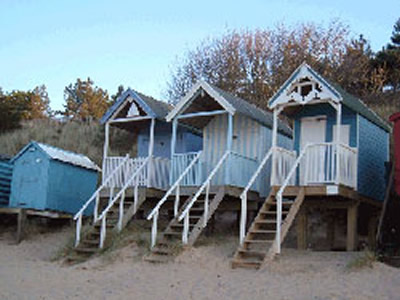 Holkham Beach and Nature Reserve
Holkham is the most extensive, diverse and dramatic nature reserve on a coastline famous for nature reserves.  Windswept tidelines, a maze of creeks and saltings, miles of dunes and sandspits, shady pinewoods, green pastures and marshes: the mix of habitats and the blend of wildlife unite Holkham's National Nature Reserve a unique place, somewhere to catch your breath in a busy world.
Holkhams National Nature Reserve stretches from Burnham Norton to Blakeney and covers about 4,000 hectares. It is possible to explore most of the area by following footpaths from the main settlements or from car parks. The core section of the reserve, from Wells to Holkham Bay, is crisscrossed by paths allowing access to all the best wildlife habitats.