One of the City's most famous landmarks, Norwich Castle was built by the Normans as a Royal Palace 900 years ago. Now a museum and art gallery, it is home to some of the most outstanding collections of fine art, archaeology and natural history.
Norwich Castle is packed with treasures to inspire and intrigue visitors of all ages. In the magnificent Norman keep, models, computers, sound and video bring history vividly to life.
Find out about East Anglia's very own Queen Boudica, admire breathtaking displays of Iceni gold and ride on a re-creation of an Iceni warrior's chariot. Step even further back in time and experience the atmosphere of an Egyptian tomb with its ancient mummies.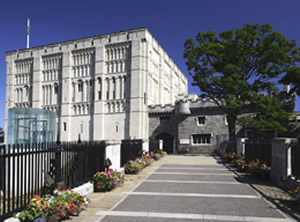 Visit the Anglo-Saxon and Viking Gallery to find out what life was like in East Anglia after the Romans left. Explore a remarkable reconstruction of an Anglo-Saxon grave site, see wonderful Viking treasures - all of which were found locally - and enjoy hands on displays for all the family.
Feast your eyes on impressive displays of Norwich Silver and admire the Norwich Civic Regalia. See the best collections anywhere of the Norwich School of Artists and Lowestoft Porcelain.
Marvel at the world's largest collection of ceramic teapots and see superb displays of modern art, including special touring exhibitions.
Meet the Castle's dynamic team of museum interpreters who will answer questions and share their expertise.
For more information, please go to: http://www.museums.norfolk.gov.uk/